MONDAY, JULY 2, 2018 | Comments:
1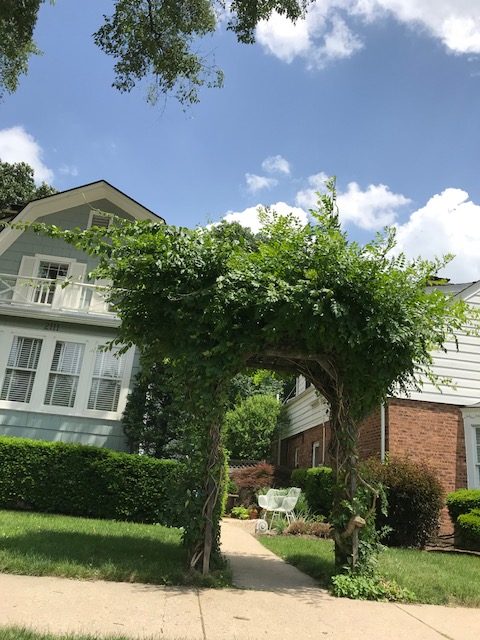 16 years ago, about a year after we had moved into our home, my husband and I put in an arbor at the start of our front walk. I was so excited. Because our Dutch Colonial is a side entry, I thought the arbor would be a perfect way to create curbside focus by dramatically marking the entrance to the front of the property. We immediately purchased two delicate clematis vines to plant on either side in hopes that they would cover the entire structure. I remember excitedly asking the guy at the garden center how long it would take for the vines to grow over our arbor — my heart dropped when he half jokingly said, "4-5 years or never". I planted them anyway. I'm an impatient person though and after about only two months of little growth, I impulsively bought two vigorous looking trumpet vines at our local supermarket and planted them next to the clematises. That was the answer – over the next two years, the trumpet vines took off and covered the arbor with their thick, woody vines, while the wiry clematises gently followed along, offering cheerful pockets of lavender blooms at a lower level. I was delighted – the combination worked. Not only did it look pretty, it began to attract all types of birds, including hummingbirds, which is so incredible to witness. On occasion, people have even stopped their cars to inquire about our arbor.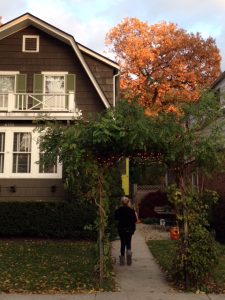 Over the years, the trumpet vine has grown so strong that the wooden arbor is now supported by it and the clematis has lost its vigor. Its tendrils reach out and up and I have to regularly trim them back to keep the arbor opening and the sidewalk clear. I feel like I've lost control of it a little, but that's OK. It's become a unique part of our home – we've had robins nest in its wild bramble of a top, we decorate it for the holidays by weaving Halloween and Christmas lights around it. I'm sure some people would think it's horribly incorrect and unsightly, but I like its wild look – it feels like life. No matter how much you plan, there will always be the big explosions of unexpected reality that you have to accept.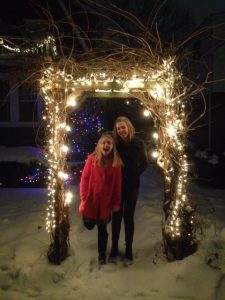 I pass under this arbor at least 20 times a day. I wish I had a time lapse film of its progression — growing and changing along with our family.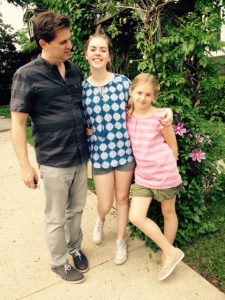 I often find metaphors for parenting can be found in gardening. New mothers and new gardeners are very similar – both are optimistic and nervous. As mothers, we set out with ideas of perfection and excellence beyond what is sometimes reasonable. I recently read an article where the author broke down parenting styles into two types: gardeners and carpenters. The idea was that some parents (the carpenters) build their children by making them play certain sports, read specific books, etc., while the gardeners create a healthy and safe environment for their children to grow into the person they are naturally meant to be. I hope I'm a gardener.
XO, Camilla