SUNDAY, DECEMBER 12, 2010 | Comments:
0
I can't stop working with newspaper and sisal rope these days – here's another quick wreath idea made from a few pages from The New York Times. The kids can definitely help on this project – it is super easy. I used newspaper, but any kind of paper will work (wrapping paper, construction paper, magazine pages) – so experiment if you like.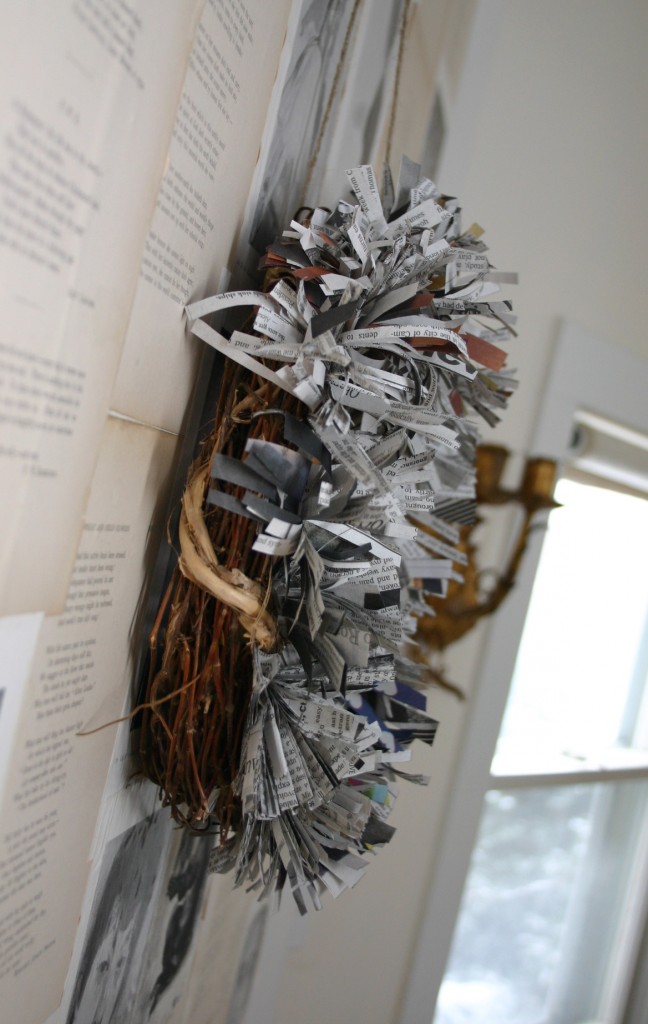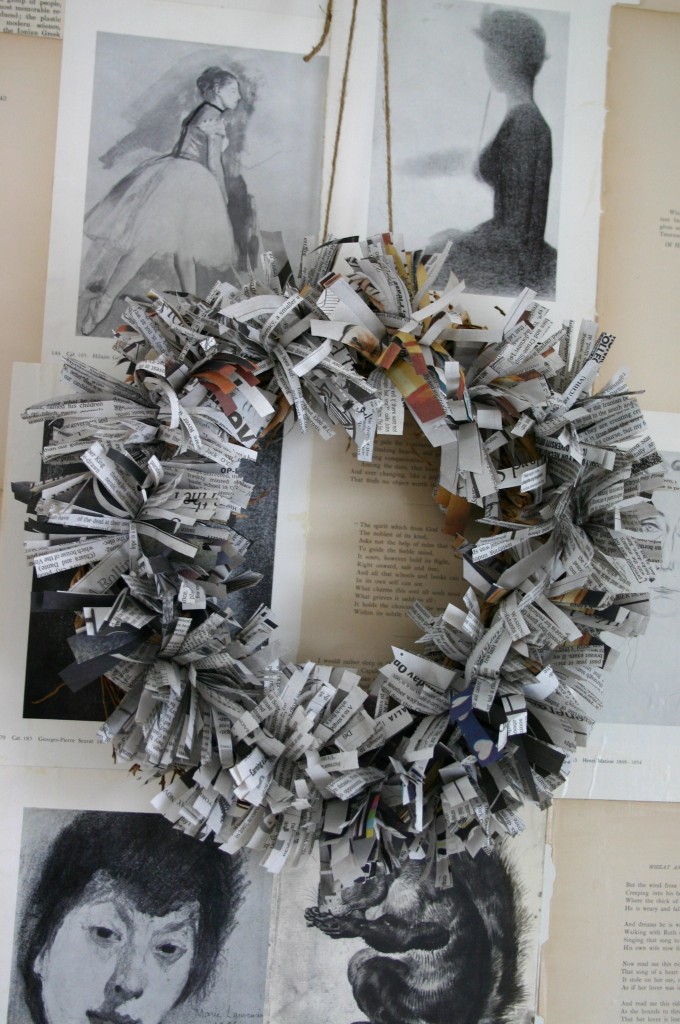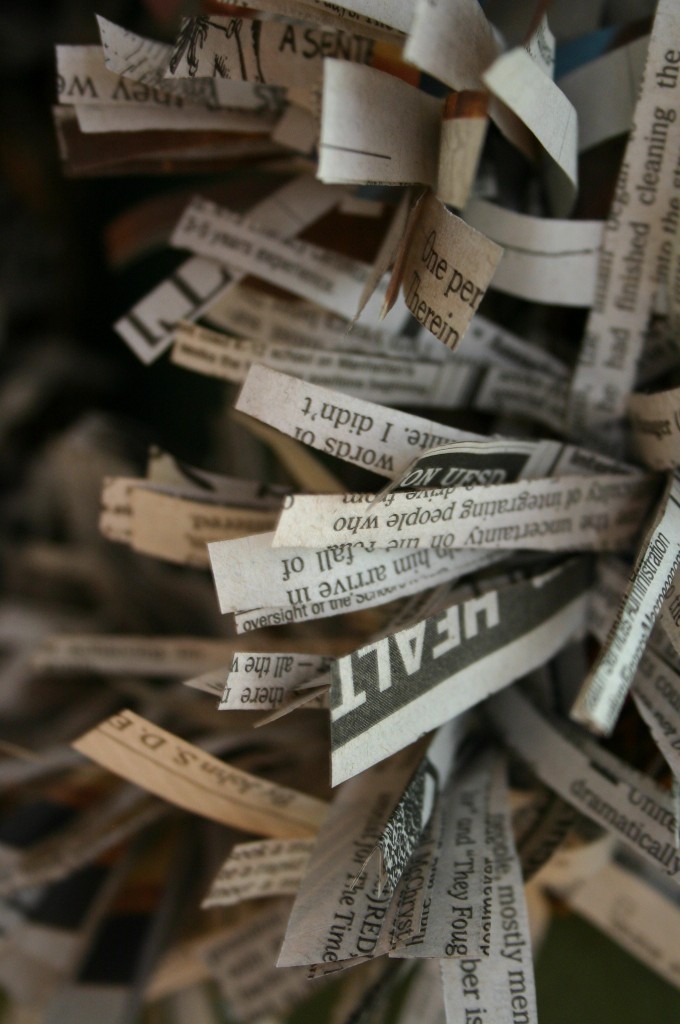 A few years ago, I covered my powder room door with pages from old books – if you're interested in reading more about that project you can find it here.