THURSDAY, OCTOBER 13, 2011 | Comments:
1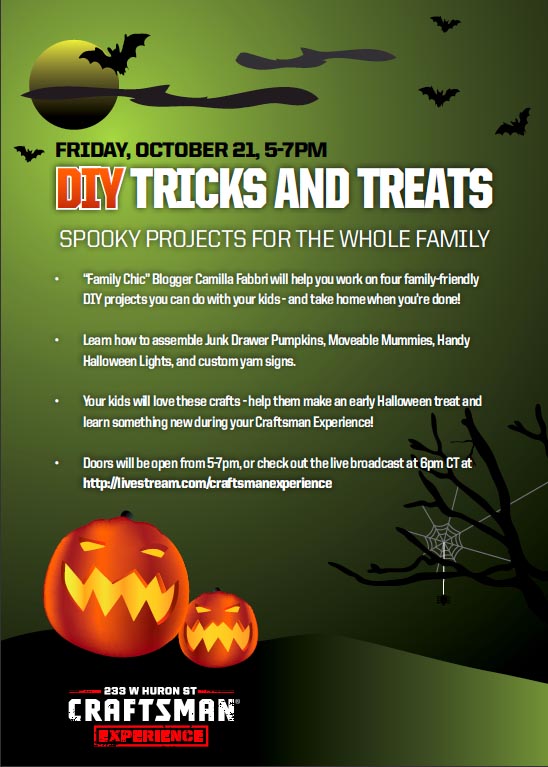 I am thrilled to be working with Craftsman for this amazing event! Craftsman has invited me to share 4 Halloween craft projects from my blog at their "DIY Tricks and Treats" workshop on October 21 from 5-7. I will be at the Craftsman Experience located at 233 W. Huron in Chicago showing everyone how to make some of my favorite Family Chic Halloween projects. The event is free and open to the public – so bring your kids and check it out. If you don't live in the area – you can see a live broadcast at 6:00 pm CT that same evening at – http://www.livestream.com/craftsmanexperience. You can RSVP to the event at  https://www.facebook.com/event.php?eid=271561956199636
Hope to see you there!