TUESDAY, APRIL 5, 2011 | Comments:
7
I love a centerpiece that grabs attention and gets a reaction – especially from my children. Whether you are having a large group for dinner or simply having a friend over for tea it is so easy and fun to create a little something different for the moment you share together.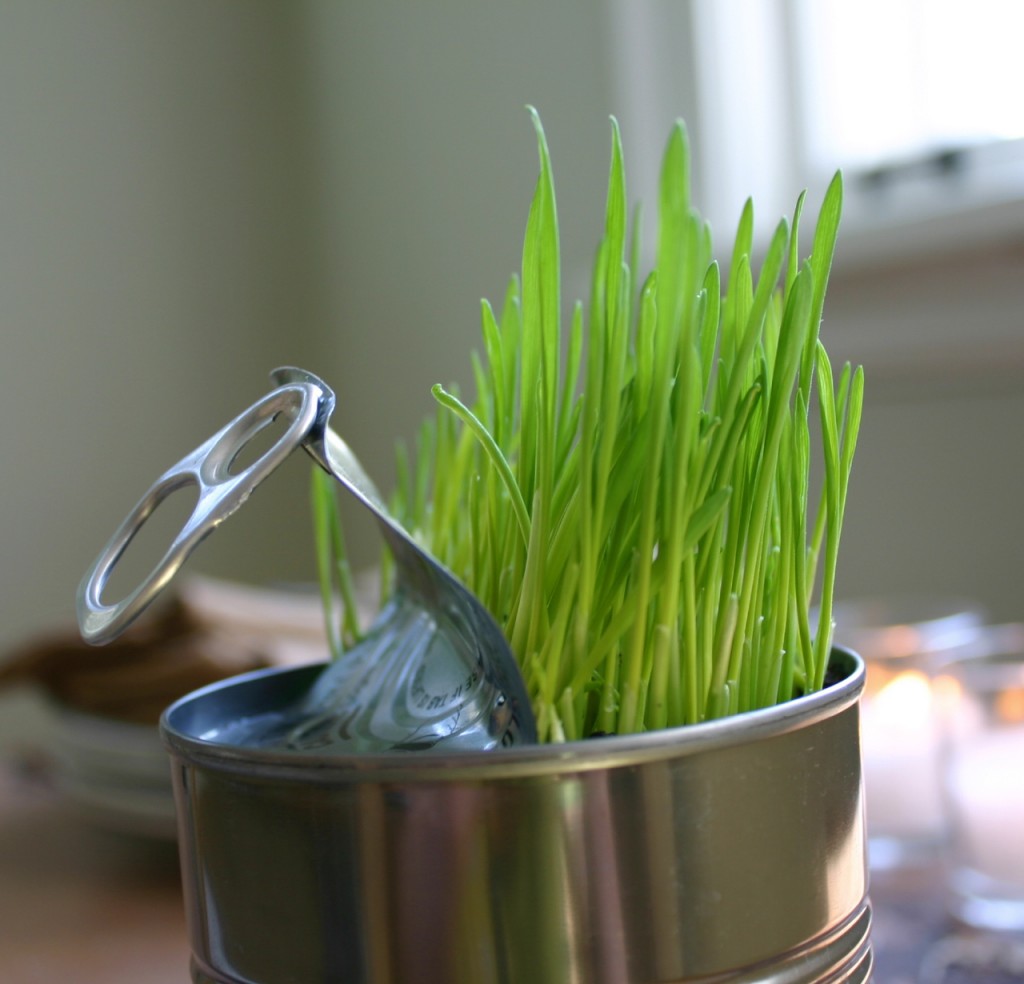 Wheatgrass looks great growing in anything – experiment if you like. I buy my seeds online at wheatgrasskits.com.