SUNDAY, JUNE 26, 2011 | Comments:
33
Everyday I ask my kids the same questions: "Did you flush?", "Did you brush?", "Do you know what a napkin is?" – it goes on and on. I wonder if they even hear my words. When it comes to communicating with children, I think it helps to create an element of humor and surprise. Here's a trick to get their attention – all you'll need is a bag of plastic animals, an X-Acto knife and something to say.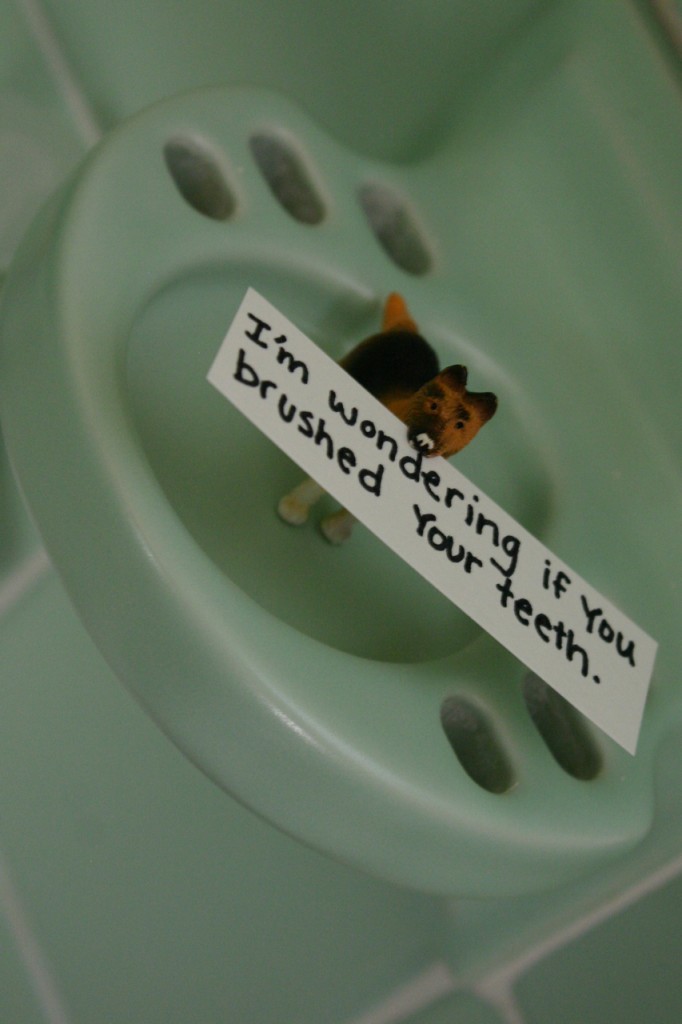 We're listening to OK Go today.